June 29, 2021 By Allie Griffin
A free Independence celebration with live music and fireworks will light up Astoria Park tonight.
The Central Astoria Local Development Coalition Inc. is hosting its early Independence Day celebration on the Astoria Park Great Lawn, on Shore Boulevard between the Hell Gate Bridge and the pool, tonight.
An all-women Brazilian Samba Reggae drum line called Fogo Azul will be kicking off the event at 7 p.m. followed by the Swingtime Big Band — a 20-piece authentic jazz band that recreates the sounds of the Swing Era — at 7:30 p.m.
The musical performances will be followed by a firework show put on by Fireworks by Grucci.
The Central Astoria Local Development Coalition Inc., a non-profit organization, has been hosting the its annual 4th of July event since the 1980s. Last year's show had to be canceled due to the pandemic, but past years have drawn crowds of 20,000 people.
The celebration is made possible by funding provided by former Council Member Costa Constantinides, Council Member Jimmy Van Bramer, the NYC Department of Cultural Affairs and a number of corporate sponsors.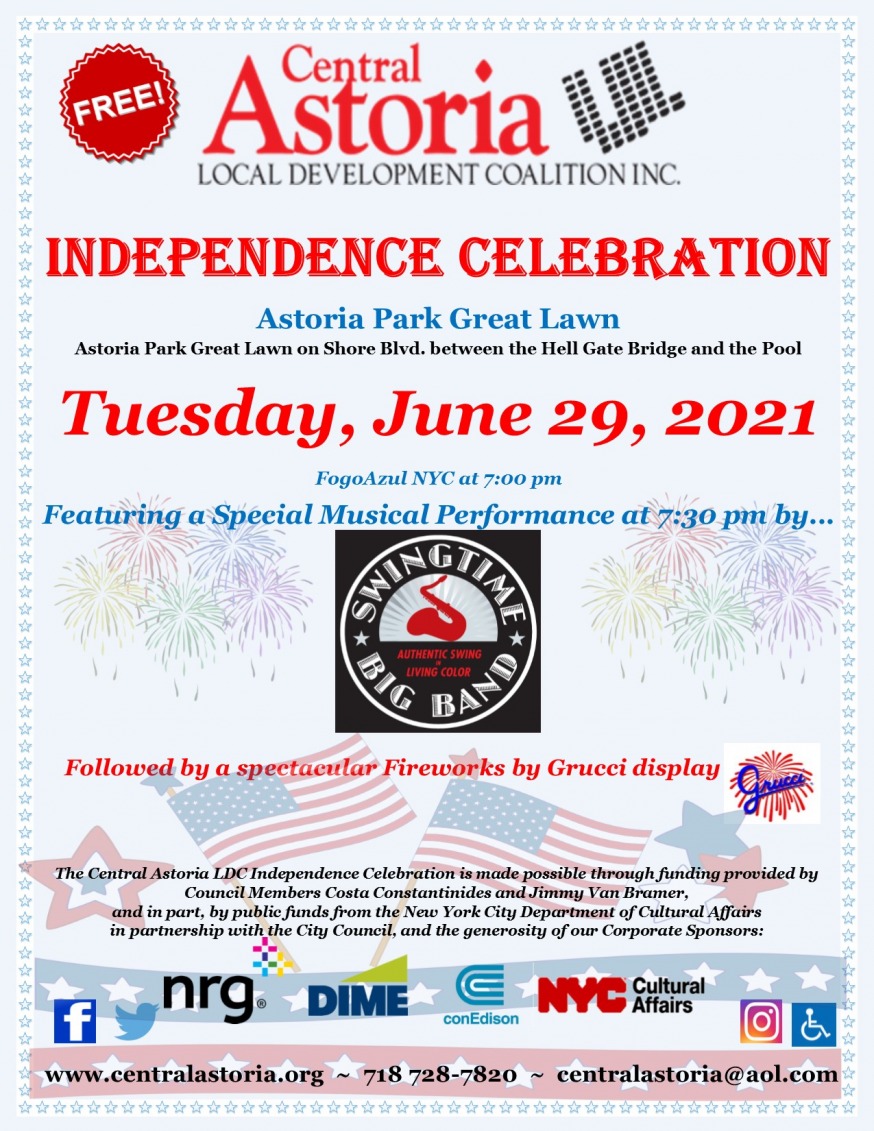 One Comment
Click for Comments